How Green Was My Valley
Hays premieres Roger Ames's musical epic
On August 14 and 15, 2014, Jonathan Hays returned to Central City Opera for the world premiere production of Roger Ames's epic musical, How Green Was My Valley. Hays originated the role of Reverend Gruffydd in a workshop performance of the new work at the Actor's Studio in New York City in 2011. He will perform the role of Gwilym Morgan in the musical for the first time with the El Paso Opera in their upcoming workshop performance on November 18, 2014.

Stellfox Concert
Concert honoring Stellfox Award Winner Paul Muldoon
On April 1, 2014, Baritone Jonathan Hays, tenor William Ferguson, and pianist Craig Ketter premiered composer Robert Pound's new settings of poems by Pulitzer Prize-winning poet Paul Muldoon and the late Nobel Laureate Seamus Heaney in honor of both poets. The settings were commissioned by the Stellfox Award Committee of Dickinson College. Hays, Ferguson, and Ketter also performed Pound's song cycle unquiet spirit, settings of the poems by a former Stellfox Awardee, the late Maxine Kumin.

Anything Can Happen
A celebration of the life and works of Nobel Laureate Seamus Heaney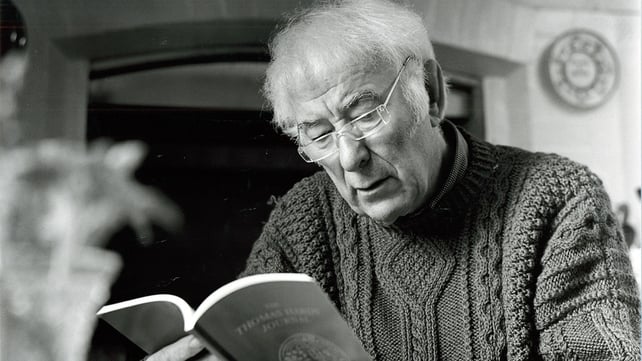 In commemoration of this year's Stellfox Award recipient, Seamus Heaney, Jonathan Hays and the Dickinson College Choir will perform Mohammed Fairouz's oratorio about the catastrophe of September 11, 2001, Anything Can Happen. The apocalyptic work pointedly addresses contemporary social and political issues by combining Heaney's text with passages from the Arabic Injeel. Sunday, November 24 at 4pm, First Evangelical Lutheran Church (corner of High and Bedford streets)

My Friend's Story by Martin Bresnick
Hays performs at Yale for the first time since 1997
On June 19 and 20 of 2013, Jonathan Hays was heard as the nameless Narrator in a new opera by Martin Bresnick and J.D. McClatchy entitled My Friend's Story at New Haven's International Festival of Arts and Ideas. The opera is based on Anton Chekhov's short story and play, Terror. The opera explores the lives of two friends, Peter and the Narrator, through their mutual obsession with Peter's wife, Milena. The production marked Hays's first return to Yale since performing Ned Rorem's elegant Songs of Sadness with New Music New Haven in 1997. He plans to attend the Yale Opera Scenes on the first week of November later this year.