How Green Was My Valley
Hays premieres Roger Ames's musical epic
On August 14 and 15, 2014, Jonathan Hays returned to Central City Opera for the world premiere production of Roger Ames's epic musical, How Green Was My Valley. Hays originated the role of Reverend Gruffydd in a workshop performance of the new work at the Actor's Studio in New York City in 2011. Hays can be heard singing an excerpt of Reverend Gruffydd's Act I duet with Angharad (sung by Mezzo-Soprano Jennifer DeDominici) on Colorado Public Radio's website. To hear it, scroll down the page to the selection entitled "Comes the Day".

Stellfox Concert
Concert honoring Stellfox Award Winner Paul Muldoon
On April 1, 2014, Baritone Jonathan Hays, tenor William Ferguson, and pianist Craig Ketter premiered composer Robert Pound's new settings of poems by Paul Muldoon and the late Seamus Heaney in honor of both poets. The settings were commissioned by the Stellfox Award Committee of Dickinson College. Hays, Ferguson, and Ketter also performed Pound's song cycle unquiet spirit, settings of the poems by a former Stellfox Awardee, the late Maxine Kumin.

Anything Can Happen
A celebration of the life and works of Nobel Laureate Seamus Heaney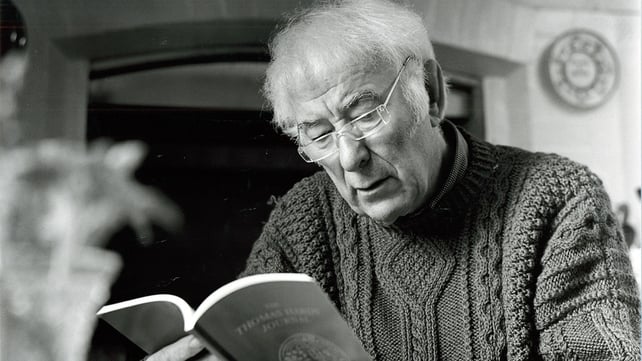 In commemoration of this year's Stellfox Award recipient, Seamus Heaney, Jonathan Hays and the Dickinson College Choir will perform Mohammed Fairouz's oratorio about the catastrophe of September 11, 2001, Anything Can Happen. The apocalyptic work pointedly addresses contemporary social and political issues by combining Heaney's text with passages from the Arabic Injeel. Sunday, November 24 at 4pm, First Evangelical Lutheran Church (corner of High and Bedford streets)

My Friend's Story by Martin Bresnick
Hays performs at Yale for the first time since 1997
On June 19 and 20 of 2013, Jonathan Hays was heard as the nameless Narrator in a new opera by Martin Bresnick and J.D. McClatchy entitled My Friend's Story at New Haven's International Festival of Arts and Ideas. The opera is based on Anton Chekhov's short story and play, Terror. The opera explores the lives of two friends, Peter and the Narrator, through their mutual obsession with Peter's wife, Milena. The production marked Hays's first return to Yale since performing Ned Rorem's elegant Songs of Sadness with New Music New Haven in 1997. He plans to attend the Yale Opera Scenes on the first week of November later this year.

What do Don Giovanni and Elvis have in common?
They were both wealthy, adored by throngs of women, and met their demises in Memphis
Jonathan Hays returns to the operatic stage on April 26 and 28, 2013 to sing the title character in the University of Memphis's production of Mozart's Don Giovanni. Hays last portrayed the Don in recital with Soprano Sharon Sweet on her faculty recital Sharon Sweet and Friends at the Westminster Conservatory of Music in 2011, and has enjoyed playing the old libertine again after a hiatus of several years. This is his sixth production of Don Giovanni portraying the title character. Performances take place in Harris Concert Hall on the University of Memphis campus on Friday, April 26 at 7:30pm and Sunday, April 28 at 3pm. Call 901-678-2541 for tickets.

A Winter Journey in February
Hays sings Schubert's Winterreise at Dickinson College's Rubendall Recital Hall
On Saturday, February 9 at 7:00pm, Jonathan Hays performed Schubert's masterpiece Winterreise at Dickinson College's Rubendall Recital Hall with pianist Craig Ketter. Hays penned the following notes about the cycle for the Dickinson program.

Notes on Schubert's Winterreise
"I can neither play nor sing, yet when I write verses, I sing and play after all. If I could produce the melodies, my songs would be more pleasing than they are now. But courage! Perhaps there is a kindred spirit somewhere who will hear the tunes behind the words and give them back to me."
Wilhelm Müller

Franz Schubert, arguably the most literary composer of 19th Century Germany, always sought great poetry as the inspirational source material for his music. He set verses of more than 100 poets to music during his short life, and he found a unique muse and kindred spirit in the scholar, librarian, and poet Wilhelm Müller. Schubert completed only two major song cycles in his short life, both of which featured poetry from Müller's two-volume collection Gedichten aus den hinterlassenen Papieren eines reisenden Waldhornisten (Poems from the Posthumous Papers of a Travelling Horn-player).

The first, Die schöne Müllerin, Schubert took from Volume I of the collection. The linked poetry of the cycle served Schubert's ambition to create songs of grander meaning and scope. In the New Grove Dictionary of Music, Maurice Brown makes the case that Die schöne Müllerin easily divides into five operatic acts. The first tells the story of the journeyman Miller's apprentice happily wandering through the countryside and coming upon a brook. The second tells of falling deeply in love, the fourth of jealousy and betrayal, and the fifth – the denouement – of his resignation that the Miller's daughter will never love him. In the final song, he gives himself over to the brook (his friend or nemesis?) in the infinite sleep of death.

If the wanderer of Die schöne Müllerin seems grim, the wanderer in Winterreise has a story starker, bleaker, and more desperate. Even the cycle's title, which Schubert stripped of the definite article Müller had accorded it, speaks of loneliness and isolation. When Schubert's closest friends heard the songs for the first time, they strongly disapproved of them. Joseph Spaun, a close friend of Schubert's, recalled in his memoirs their reaction upon hearing the songs:

"One day Schubert said to me, "Come over to Schober's today and I will sing you a cycle of horrifying [schauerlicher] songs. I am anxious to know what you will say about them. They have cost me more effort than any of my other songs.' So he sang the entire Winterreise through to us in a voice full of emotion. We were utterly dumbfounded by the mournful, gloomy tone of these songs, and Schober said that only one of them, "Der Lindenbaum" (The Linden Tree), had appealed to him. To this Schubert replied, "I like these songs more than all the rest, and you will come to like them as well. And he was right; we were soon enthusiastic about the impression made by these melancholy songs".

Like Die schöne Müllerin, Winterreise is an all-encompassing drama; however, it unfolds not as a chronicle, but as a 24 song monologue that allows the tale of the mysterious winter traveler to emerge. Müller's alienated wanderer uses his experiences along the winter journey as a means of dissecting his innermost being. While we follow him on his tromp past his former sweetheart's gate, catch a glimpse of the inconstant weathervane atop her house as he departs, pass the Linden tree where they met as lovers, and walk down the road upon which travels the postman who used to bring him love letters; we also emote with him as he compares the ice of the frozen river to the rind of his frozen heart, fear for him as he hallucinates lights that lead him astray, distress for him when is rejected as a tenant at death's peaceful inn, and agonize with him as he develops parhelia (and, undoubtedly, severe frostbite) and sees the eyes of his beloved in the two false suns of snow-blindness.

In the final poem, the wanderer leaves us with the haunting question he asks of the destitute, otherworldly street-musician: "Will you play my songs on your organ-grinder?" As Schubert lay penniless on his deathbed correcting the final proofs of Winterreise, one wonders whether he beheld an eerie self-portrait in the wanderer.

Müller gave Franz Schubert the expansive poetic medium to carry the art of the song cycle to a new plane of through-composition, and Schubert, in turn, gave us his Winterreise. Schubert heard "the tunes behind [Müller's] words" more vividly than any song composer of his day, and by setting them to music, escaped the fate of misery and obscurity destined for the nameless protagonist of Winterreise.

Jonathan Hays
January 23, 2013


Debut with the Harrisburg Symphony on January 12 and 13, 2013
Hays opens up and says, "Ah"!
On January 12 at 8pm and January 13 at 3pm, Jonathan Hays will make his debut with the Harrisburg Symphony singing Carl Nielsen's Symphony No. 3, "Sinfonia Espansiva" at the Forum on the gounds of the Pennsylvania State Capitol. The second movement of the Symphony includes a vocalise for Soprano and Baritone -- a wordless melodic line sung on the vowel "Ah".

Assistant Conductor Gregory Woodbridge joked with Hays during a break in the rehearsal that the words of the movement were very difficult to understand. Hays piped back that he hoped a translation would be included in the program for the audience.

Helian Hits the Road
Jonathan Hays and Jeremy Gill in recital across the Northeast
On a sunny afternoon at the Delaware County Community College on Sunday, April 15, Mr. Hays and Jeremy Gill performed the first of several recitals on their Helian mini-tour. The program included An die ferne Geliebte by Ludwig van Beethoven and Opus 70 (four songs) by Johannes Brahms, and Helian by Jeremy Gill. They will repeat the recital in Harrisburg, PA on May 11 at 7:30pm, and will perform Helian alone for Music with a View at the Flea Theater in New York City on May 24 at 7:00pm.

Hays and Gill's recording of Helian (Albany Records) will be available for purchase at their recital performances.

Big Win in the Big Easy
Hays and Moniz Swinley Take Home Statues from the Big Easy Foundation Awards
Hays was unable to attend the Big Easy Foundation Awards in New Orleans, but was thrilled to hear that he and soprano JeAnne Moniz Swinley took home the 2011 award for Best Performance of New Classical Music. The award-winning performance featured song cycles of Robert Pound, Jake Heggie, Libby Larsen, and Lowell Lieberman. Hays would like to extend special thanks to Robert Pound for allowing him and Ms. Moniz Swinley to premier his clever and amusing song, today -- the "lieto fine" to his song cycle, Unquiet Spirit.

Hays and Moniz Swinley have been invited to program another recital for the Montage Series at Loyola University for the 2012-2013 season.

For Auld Lang Syne, My Dear
Hays and Moniz Swinley Greet the New Year with an Award Nomination from the Big Easy Foundation
In October, Jonathan Hays and soprano JeAnne Moniz Swinley performed a recital program entitled An Unquiet Spirit: Madams, Madmen, and Other Unsavory Characters to an audience of eager contemporary music fans at Loyola University's Roussel Hall. On January 9, 2012, the performance was recognized as one of three nominees for "Best Performance of New Classical Music". The performance maked the first collaboration between Moniz Swinley and Mr. Hays since the early 1990's. Hays had this to say of their collaboration in the program notes of the performance:
| | |
| --- | --- |
| | "In 1993, when JeAnne and I were both Juniors at the Hartt School of Music (as it was called in those days), we were both engaged by a production company called Company One Theater Company based in the Wadsworth Atheneum in Hartford, CT to perform a brand new opera by composer James Sellars entitled, "The World Is Round", after the children's novel by Gertrude Stein. This production marked both of our professional debuts, and it cemented what even in our early 20's was a strong musical and personal friendship. |
"Our careers went in different directions after college, and we have not sung together since. When I was in New Orleans visiting JeAnne and her husband Charles last autumn, she and I hatched a plan to perform "something" together in the next calendar year. With no thought to a themed program, I mentioned to JeAnne that I knew of a two-person song cycle by Robert Pound that was written for high and low voice and would she be interested in singing something contemporary. She countered immediately with a great admiration of the works of Jake Heggie and Libby Larsen and, voilà, we found ourselves returning to our roots in newly composed works."

Hays and Moniz Swinley have been invited to return to the Montage series for another program and are currently planning a recital for the 2012-2013 concert season. More information on the Big Easy Foundation's annual tribute to the arts can be found here.

Hays Is Tops in Philadelphia
Helian CD Listed as #4 on Philadelphia City Paper's Top Classical Albums of 2011
Peter Burwasser, a reviewer for the Philadelphia City Paper, placed Hays's June release fourth on his list of "Top Classical Albums of 2011". Burwasser favorably reviewed the disc in Fanfare Magazine in November/December, saying of Hays:
"Jonathan Hays conveys the words, not just the music, with intelligence and careful diction, not to mention a splendidly lush baritone."
Click here to view the full list on the Philadelphia City Paper website. The cd is available on Amazon, Archivmusic, and iTunes.

Hays Is Bustin' Out All Over
Albany Records Welcomes June with a New CD Featuring Jonathan Hays
Jonathan Hays can now be heard on a new compact disc featuring Jeremy Gill's 35 minute German song cycle for Baritone, Helian. Click here to purchase. Visit iTunes to download immediately.